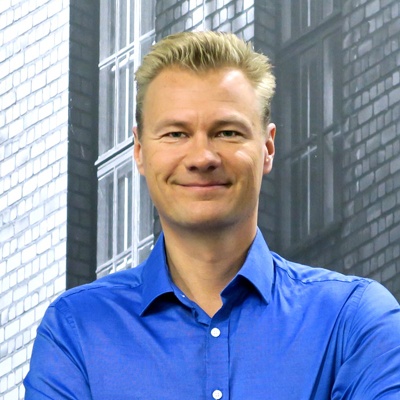 Petteri Hakala
Data-driven leader re-shaping the field of sales.
The customer marketing pioneer Petteri Hakala has reached a career crossroads and is putting on the boots of an entrepreneur. For the last five years, Petteri has invested all his creative energy in building up and steering the Fonecta Enterprise Solutions unit. This integrated marketing service house, that leans on big data, grew quickly in that period to become a trailblazer and the largest operator in its field. The comprehensive service offering of the unit extended from acquisition and in-depth analysis of customer information to targeted digital communications and maximising the quality of the customer experience.
During his career, he has achieved results working for the leading companies in their fields, including: in the 2010s at Fonecta, in the 2000s and 2010s at StaffPoint, at the beginning of the 2000s at TNS Gallup and in the 1990s at MTV3.
In addition, he has worked as an entrepreneur for nearly 15 years, including acting as the Managing Director and partner of MicroMedia for five years. Three of the companies set up by him have been sold on.